INFOSAT Geomatica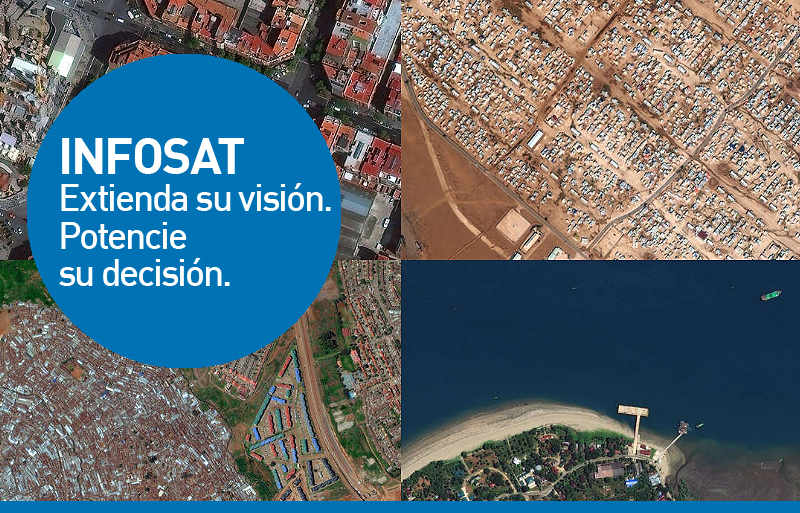 High resolution imagery + intelligent processing and data analysis for better decision-making in your activity
For more than 20 years now, InfoSat has been in the market of information technologies specialized in the field of geomatics, management and distribution of satellite information and geospatial data.
A team of highly trained technicians and professionals, in constant expansion, uses the most advanced processing and automation tools to carry out each customer's projects.
InfoSat is the response of greater quality, capacity, innovation and professional seriousness to the current needs for satellite information. We are ready to give you the best solution to your needs, efficiently and generating true value added, so that you carry out your projects with the most up-to-date and useful elements in the market.